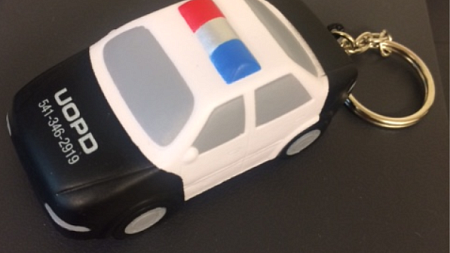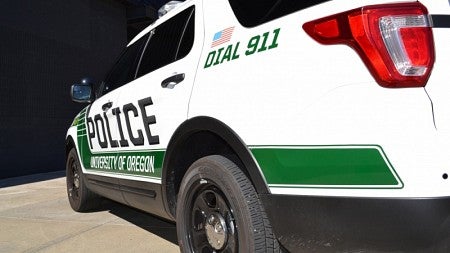 RIDE-ALONG WITH US
By allowing community members to accompany UOPD officers in a vehicle on patrol, this community outreach program introduces community members to the role of campus officers and provides general insight into policing a university Campus.
Those interested in participating may download, print, and fill out the ride-along application form below.  Completed forms should be dropped off at the UOPD East Station, 2141 E. 15th Ave. (corner of 15th and Walnut Street) between 9:00 a.m.- 4:30 p.m., Monday through Friday, excluding holidays OR emailed to rachel.dale@uopd.org.  Allow at least 48 hours for completion of the background check.
A member of the department's leadership team will contact participants to schedule their ride-along. The request will be reviewed for approval.  If a ride-along has been pre-arranged with a UOPD officer, please indicate this on the form. 
A  confirmation email will be sent with further information regarding the ride. 
UOPD requires a criminal background check for all individuals who wish to participate in this program.  A signature on the form indicates consent for this background check.  All potential riders under 18 years of age must have a parent or  legal
guardian's signature.
Further information on this program may be obtained by contacting Rachel Dale at rachel.dale@uopd.org