Self-Defense and Pepper Spray Classes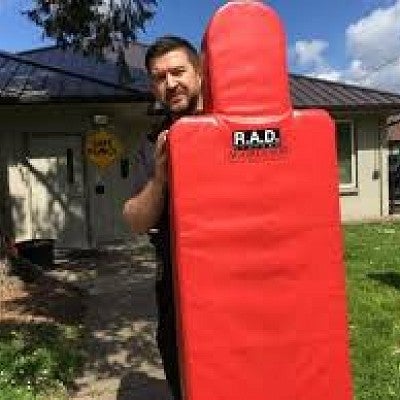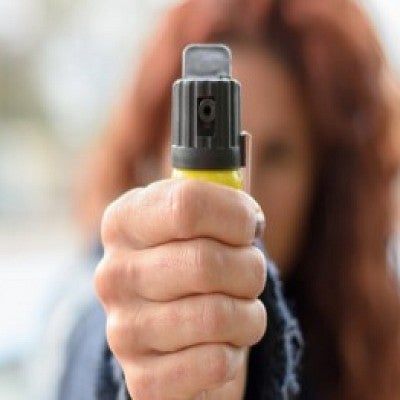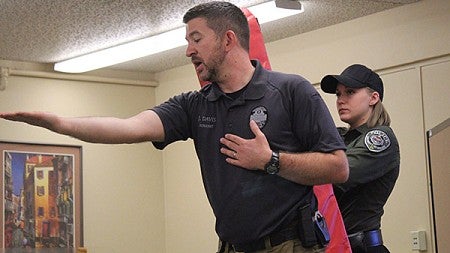 Basic Self-Defense and Pepper Spray Classes
The Basic Self-Defense class is 90 minutes long and incorporates risk awareness discussion with simple physical self-defense techniques.
The Pepper Spray class is one hour and focuses on when and how to deploy pepper spray, and what type of pepper spray product works best.
Classes are open to all students, employees, and community members of all ages. The classes do not have to be taken together, or at the same time, but the police highly recommend that people who carry pepper spray take both.
Upcoming Basic Classes
Basic Self-Defense/Pepper Spray Class.  This is a two-part DROP-IN class open to the campus community. UOPD Sergeant Davis will be hosting the class - plan to attend and bring a friend and your questions!  FREE pepper spray upon pepper spray class completion!
If you are interested in hosting or attending a class please reach out to Sgt. Jared Davis (see below for contact information)
R.A.D. Basic Self-Defense for Women
The R.A.D. Basic Self-Defense Class is part of the National R.A.D. System of Self-Defense. The program is a 12-hour comprehensive, women-only course that begins with awareness, prevention, risk reduction and risk avoidance, while progressing on to the basics of hands-on defense training. R.A.D. courses are taught by nationally certified R.A.D. Instructors and provide each student with a workbook/reference manual. This manual outlines the entire Physical Defense Program for reference and continuous personal growth, and is the key to our free lifetime return and practice policy for R.A.D. graduates.
Upcoming R.A.D. Classes
Visit the R.A.D. Systems website for more information: http://rad-systems.com
If you are interested in hosting or attending a R.A.D. class at the University of Oregon please contact Sergeant Jared Davis @ Jared.Davis@uopd.org; or call 541-346-9224.
UO Credit Courses
The UO also offers various self-defense credit classes through the Physical Education and Recreation (PE/REC) Department.