NOTE: Vacation Watch is not offered over the summer
The University of Oregon Police Department invites students of the University of Oregon community residing in near-campus neighborhoods to register their residences with the Vacation Watch program prior to leaving the area for winter or spring academic breaks.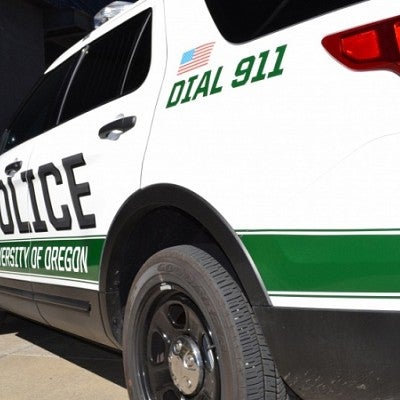 During the break, UOPD will check registered vacant residences as often as possible. While this service can't guarantee that a property won't be the target of crime, police presence will create a deterrent and provide quick notification to residents of any suspicious activity.
Register online below, or complete a registration form at the UOPD station at 2141 East 15th Ave. The information provided will remain strictly confidential, for police use only in checking on the security of residences.
To stop U.S. mail delivery, contact the United States Postal Service (USPS).
Through the Vacation Watch program and with the cooperation of students, UOPD intends to make near-campus neighborhoods safer and more secure during vacations and extended absences.
FOR MORE INFORMATION: